What you can expect
No two people or businesses are the same. Whilst there may be some similarities, we believe each situation is unique. There is an ever increasing range of financial solutions available and the challenge is how you identify the right strategy for you.
Wealthcare can work with you to ensure that you have a plan focused on achieving your goals and aspirations. Our typical advice process can be summarised by the following six stages: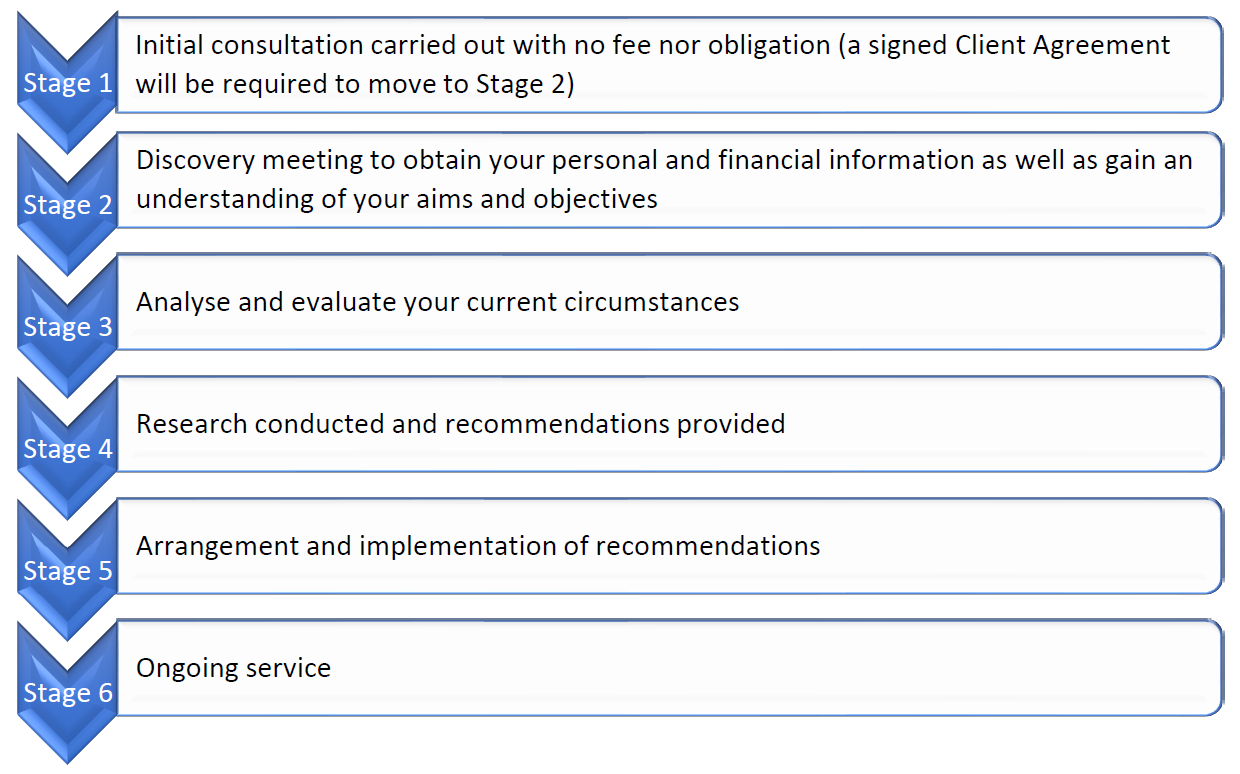 How we charge for our advice
We understand that by appointing us as your independent financial advisers you are placing your trust in us.
We will explain clearly the areas on which we advise and the services we offer. We will act in your best interests at all times and with total integrity. Our actual charges and fees will be agreed with you before we do any work and we will explain your payment options too.
We offer different levels of services, all of which have the flexibility to be tailored to suit your particular requirements and the complexity of your financial circumstances.
Our usual process is to arrange a free initial meeting with you, in order to establish your needs and objectives. This allows our independent financial advisers to make an assessment of the work to be undertaken together with any ongoing work that may be required. This will also allow you the opportunity to ensure that you are comfortable working with us.